Cross stitching?  Is that cool again?  For the past several months I've been seeing all my friends share pictures of their cross stitch work and wondered why it was so popular.  I finally decided I would join in on the fun and see why they love it so much…I'm hooked!  I'm working on my very first project and I can see why it's so fun.  It's an easy craft to learn and it's not overly expensive.  It gives me time to unwind (offline) in the evenings after the kids are in bed.
The more I keep watching my Instagram feed (@TheEcoChic) and their cross stitch projects I've seen some really fun accessories that every cross stitcher would love to have for Valentine's Day.  Skip the jewelry this year and get your lady a gift she can use for her crafts.  Here are just a few of my favorites.
Thread Keeper – Once you start plying your embroidery floss you'll need someplace to store those loose threads.  These fancy thread keepers are functional and beautiful.  My favorite is this mermaid and seahorse thread keeper from The Primitive Hare on Etsy.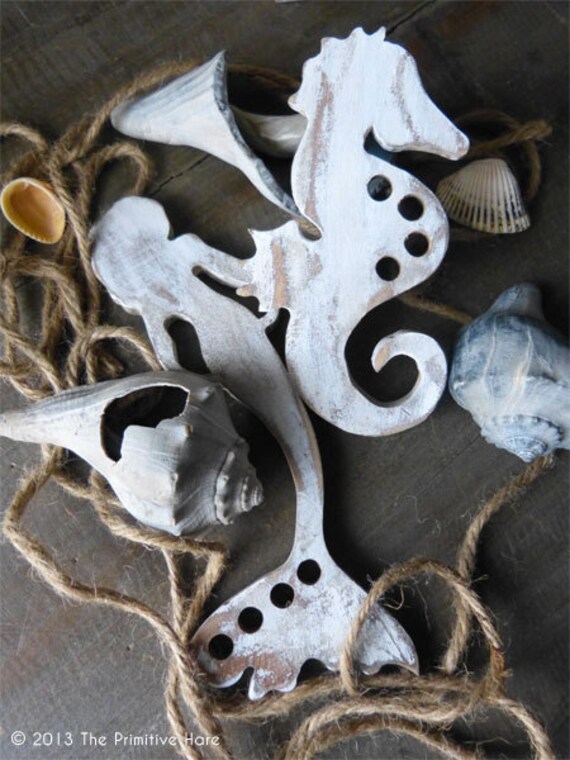 Needle Minder – I struggle to find a place to set my needle while I'm changing threads or when I'm done working on the project for the day.  Every cross stitcher would love to have a needle minder like this mermaid needle minder.  It's magnetic and attaches right to the fabric giving you a safe place to lay your needle.  This one is from Needlegoods on Etsy.
Tiny Scissors – When working with tiny pieces of thread the last thing you want is a huge bulky pair of scissors.  I especially love this tiny Eiffel Tower scissors from Needlegoods on Etsy.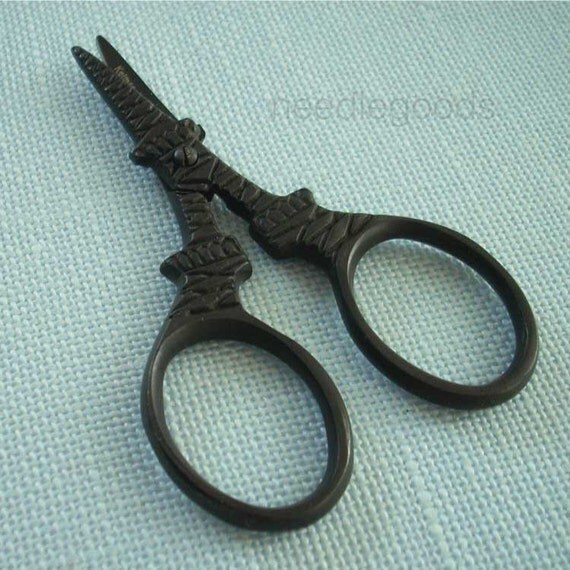 Cross Stitch Mug Organizer Caddy – I have a small wet bag (originally used for cloth diapers) that I use to store all my patterns and thread when I'm not working on a project but when I am actively working on the project my workspace is a disaster.  This vintage Mickey Mouse organizer would help keep my area a little more tidy; especially since I have small children who like to "help" mommy work on her project.  This one is from Sew Much 2 Love on Etsy.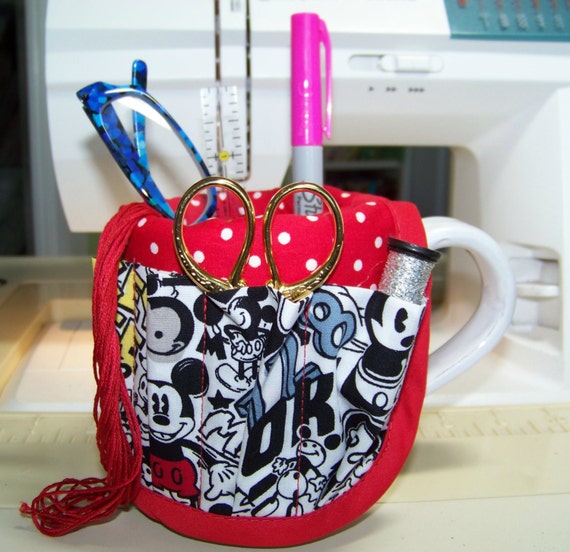 If your cross stitcher is looking for a new project you can get her a downloadable sampler pattern.  I am currently working on the 2014 Once Upon a Time sampler from The Frosted Pumpkin Stitchery.  Each month they will email you a new section of the pattern to work on.  The first month was a cute Snow White inspired scene.  It's never too late to join in, but if you purchase this pattern after March 1st the price increases.
Do you cross stitch?  What fun accessory would you like to receive from your loved one?  Be sure to share this post and let them know a few hints of what you would like to add to your stitching collection.  Join me at my blog The Eco Chic this week as I start my How to Cross Stitch series perfect for the beginner (like me).