Ahh, Mother's Day! The one day where the spotlight is on us. A "freebie day" if you will. The one thing that I look forward to are restaurants that offer Mother's Day brunch. It is here for 2021! Here is "A Guide to Mother's Day Brunch in Tampa".  I am a complete foodie and really enjoy looking for some new and old "hot spots" in the area.
This year (just like last year unfortunately) makes things a little challenging when it comes to going out and about to eat. I have taken the liberty of highlighting six great restaurants for casual and fine dining with outdoor seating and options, so that you can enjoy a safe/great Mother's Day brunch around Tampa Bay!
As a note, please know that all restaurants are implementing social distancing and mask requirements. Please do your due diligence and call or check out their websites for more information on COVID protocols.
1.
Location: 15282 Fishhawk Blvd in Lithia
Type: Casual
Phone (813) 643-4444 
My neighborhood favorite! A newbie to a "Guide to Mother's Day Brunch in Tampa." The Scrambled Egg located in Fishhawk has a wonderful spread of brunch items. Everything is made fresh and I feel the portion sizes are on point.  That's right, no canned corned beef hash here! You will find flavorful ingredients, melt in your mouth pancakes and healthy options. The kids meals are also awesome.
I LOVE their iced coffees, but if you are looking for a bit of PIZAZZ they do serve alcoholic beverages as well. The food is reasonably priced and they even have an outdoor seating area. Don't want to face the crowds? No problem! The Scrambled Egg offers take out and curbside pickup. I recommend you call 45-60 minutes in advance for pick up and for reservations, as they are very busy on the weekends. Check out their Facebook page for updates on menu's and specials.
2.

Multiple Locations: Tampa, St.Pete & Datz's newest location in Riverview
Type: Casual
Addresses and phone numbers for each location can be found here
Datz is a flavor haven for brunch so of course I had to make sure it made it on the "Guide to Mother's Day Brunch in Tampa." The Datz menu is quite large with various options for breakfast and lunch. Their burgers look absolutely amazing. I recently checked out Datz in Riverview and enjoyed my breakfast BLT sandwich. The coffee is served in a huge mug ( I mean what more could you ask for?) and I enjoyed our visit with our friendly waitress. This is a great option for a casual Mother's Day brunch.
Outdoor dining is also an option at the Riverview location. Call ahead seating is available by calling an hour in advance of when you anticipate to visit. I recommend taking advantage of this option to limit your wait time, as all locations are very busy on the weekends. Datz also offers take out options!
3. American Social Bar & Kitchen
Location: 601 S Harbour Island Blvd #107, Tampa
Type: Casual
Phone: (813) 285-7757
I had the opportunity to check out American Social (pre-COVID) and I was in love with their menu. They have a delicious watermelon salad with candied bacon and are known for their yummy options of brunch, burgers and sandwiches. Personally, I have heard great things about this restaurant when it comes to Mother's Day brunch. They have a bar area with a great selection of beers on tap and cocktails, a beautiful outdoor seating area with waterfront views, and lots of food options for the entire family. As a note, you will need to find street or garage parking. Reservations are available via Open Table. For American Social's takeout menu and more information visit their site here.
4.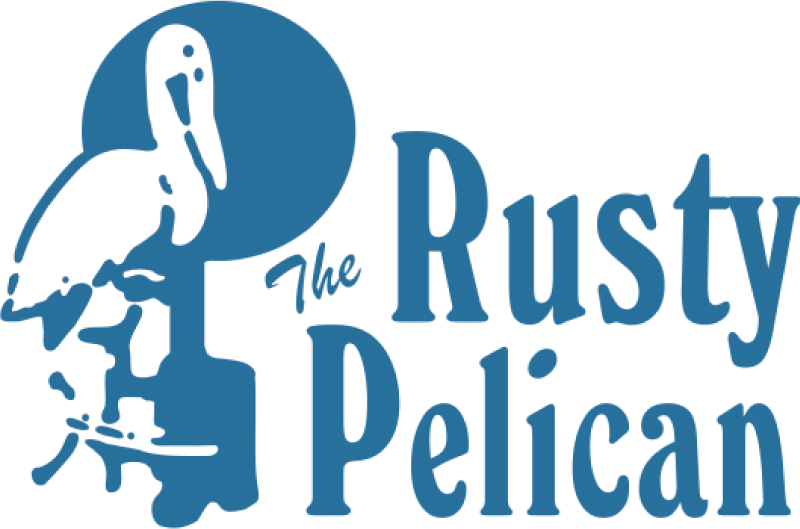 Location: 2425 N Rocky Point Dr, Tampa
Type: Fine Dining
Phone: (813) 281-1943
Known for their specialty brunch items and iconic views, The Rusty Pelican has some delicious brunch options like Crab Cake Benedict, Chicken & Waffles, Slow Roasted Prime Rib (is your mouth watering yet?) and much more. The Rusty Pelican offers patio seating, however it is first come first serve. A "go to" Mother's day brunch spot for years and years, this is a great place to take an avid seafood lover (they offer other options as well). Due to the popularity, I recommend calling ahead to check out wait times or scheduling a reservation via OpenTable.
5. Del Frisco's Grille
Location: 4138 W Boy Scout Blvd, Tampa
Type: Fine Dining
Phone: (813) 878-6890
Del Frisco's Grille offers trendy food options and is a fan favorite for Mother's Day brunch.  Think menu items like Cheesesteak Egg Rolls and Ahi Tacos (you had me at Cheesesteak). Del Frisco's has a good variety on their menu in general with potential new specials for Mother's Day, so be sure to call ahead for their Mother's Day brunch menu. Del Frisco's is also known for their jazzy cocktails! Don't miss a beat and check out their variety of food and beverage options available year round and on special occasions like Mother's Day. Del Frisco's offers patio seating, as well as to-go and delivery. To find more information on events and specials or make a reservation, visit the "Features" tab on Del Frisco's website here.
6. Bon Appétit Restaurant
Location:148 Marina Plaza, Dunedin
Type: Fine Dining
Phone: (727) 733-2151
Bon Appétit is an iconic place to visit for Mother's Day brunch, where you will not be disappointed by the views or menu options. Located in Dunedin, it is a great place for seafood and steak options, along with an extensive list of Reserve Wines and signature cocktails (how could you go wrong?). Bon Appétit also offers live music, patio seating, sparkling place settings and stunning waterfront views of St. Joseph Sound, Honeymoon and Caladesi Islands. This establishment has been a top fan favorite for brunch options. They offer reservations, but not for outdoor seating at this time. Please visit their website for more information Click Here
Mother's Day is just around the corner, so make sure to check out these stellar restaurants for brunch around the bay and make your reservations early. Remember, seating may be limited. I want to wish everyone a Healthy & Happy Mother's Day!
Planning a Mother's Day gals brunch? Check out 10 Best Boozy Brunches in Tampa.
For more ideas for Mother's Day read our article 5 Ideas For A Memorable Mother's Day In Tampa-Bay